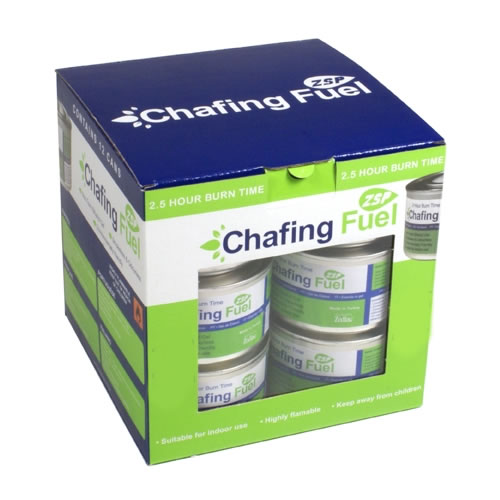 Chafing Fuel 9.5oz (24)
Stock:

£5.95
or free collect from Store
Odourless while it burns!
No alcohol smell at your buffet.
It's safer! Non alcohol based fuel (diethylene glycol) in a sealed container.
Adjustable wick! For just the right heat. From simmer to sizzle.
Cans stay cool, even after hours of use.
Always easy to handle!
The fuel will not evaporate! No need to fumble with recapping.
Burns hours longer, reducing the need to change the fuel in the middle of the buffet.
Quantity: 24
Customer reviews
---
No customer reviews have been written for this product yet.